First setup: user
---
Initial configuration is required for the module to work properly.
To access the settings, open the Sales menu and click on Settings.
Email setup
---
Email is configured on the User tab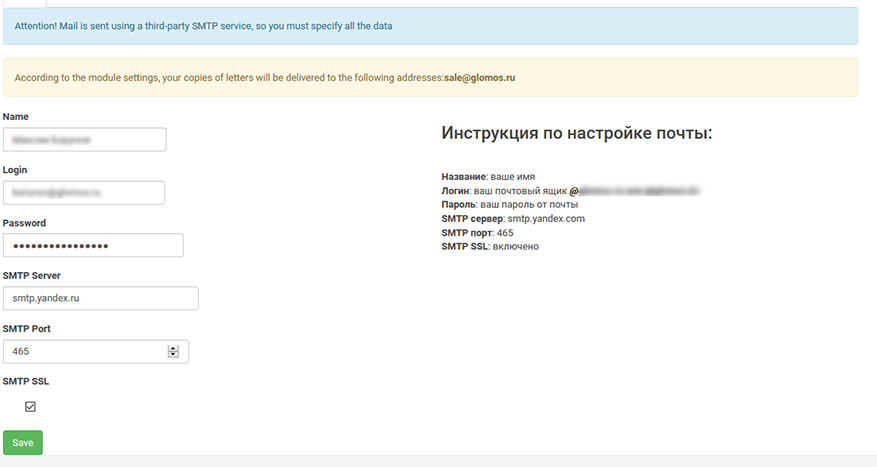 Description of settings:
Name - the name of the sender, which will be indicated as the sender in the letter;
Login - the email address that will be indicated as the sender's address in the letter. He is also the login for the SMTP server;
Password * - password for the SMTP account;
SMTP host * - SMTP server address;
SMTP port * - SMTP server port number;
SMTP SSL * - use a secure connection to the SMTP server;
* - are available if the Send mail via third-party SMTP server setting is activated, which is configured by the administrator.
The settings of this block are saved after pressing the Save button.