Additional modules
---
WialonCRM supports the connection of additional modules that extend the system.
All of the connected modules appear in the list on the settings page WialonCRM
To log on to the page, use one of the two menu items:

WialonCRM key
---
Field WialonCRM key contains a special phrase containing all the information about the connected modules. If you already have WialonCRM key, then just paste it in the box.
The value of the field WialonCRM key is stored in the user's browser. This means that when you log in WialonCRM with another browser/computer/"Incognito" mode you need to enter the value in the box to get access to all the connected modules.
WialonCRM key is sent in the email after the first connection of the modules.
Available modules
---
At the moment only one module is available: WialonCRM Plus.
The connection modules
---
To connect new modules, click Add new module. If you first connect the module, you will be prompted to enter your E-mail that will be sent to WialonCRM key.

Then you will be redirected to the array of modules.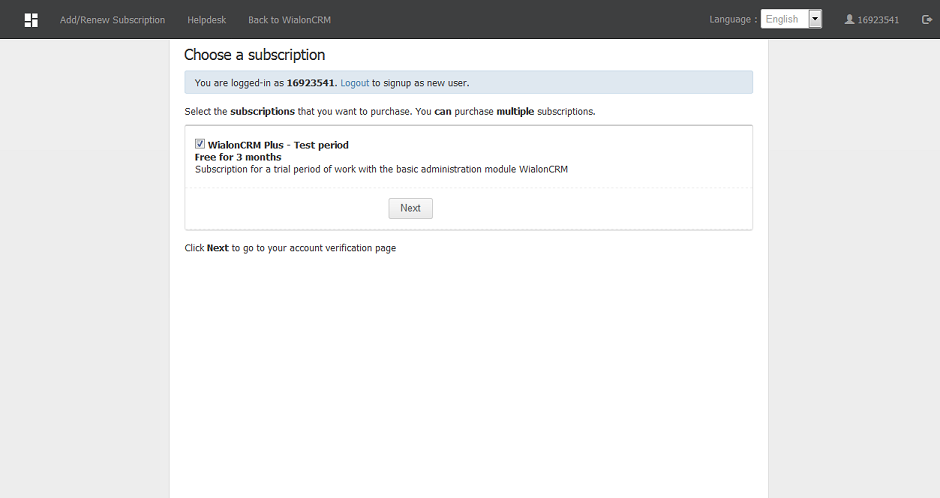 In the next step you will be asked to see license agreement and to give their consent.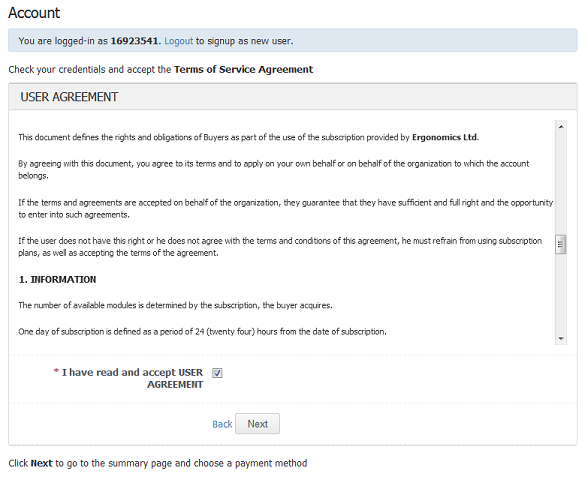 At the final stage you will be given a list of modules which you acquire their value and will be prompted to choose a system through which payment will be made.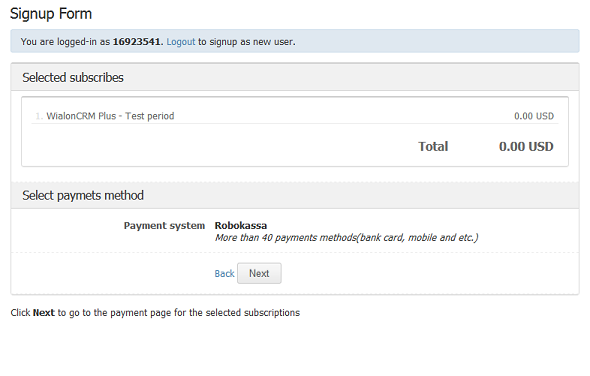 In case of successful payment, you will be asked to return to WialonCRM. After reset, in the list of connected modules will appear in the purchased module. Also, the field will be filled in WialonCRM key and email is sent WialonCRM key.